About Us - Our Team
Andy Wallace, Proprietor
Having been born and raised in Clarksburg, Andy knew that it would be the perfect location to see his dream of opening a winery come to life! Andy's desire to start a winery comes from his vision that wine is part farming, part family and part business, all things he loves.
His love and commitment to the Clarksburg community is evident in his involvement in the many community organizations that he participates in. Andy co-founded the Delta Elementary Charter School, where he still serves on the School Board, and for many years has mentored Clarksburg's youth as a leader in the local Boy Scout Troop and Church Youth Group.
In addition to being involved in his community, Andy also serves as the Co-Owner of Wallace-Kuhl & Associates, a West Sacramento based Geotechnical Engineering and Environmental Consulting firm with offices in California and Nevada. When not hard at work, Andy enjoys spending his free time with his wife Debbie and sons Tyler & Cory.
Dominic DiMare, Proprietor
Ever since he was a young child growing up in a partly Italian household Dominic has had a fascination with wine. Being from an agricultural family and having worked for the family company Dominic understands the hard work, patience, care and luck that is necessary to bring a crop to harvest and prepare for sale. In a way, making and selling wine is in his roots and in his blood.
When he is not pursing his love of wine, you can find Dominic in the halls of the state capitol where he learned to use his legal background to help educate legislators, advocate for the industry and eventually represent more than 16,000 business members before the Legislature and Administration.
It is in the tradition of hard work and love of life and family that Dominic has joined with his wife Rina and the Wallace and Clark families to start Elevation Ten to make great wine and enjoy the camaraderie of friends and family.
Rina DiMare, Proprietor
Rina Venturini DiMare has had a long time interest in the wine business. This interest began as a young legislative staffer working for Assemblywoman Valerie K. Brown who represented the counties of Napa and Sonoma. She quickly became a wine enthusiast and advocate for the industry, this developed into a more personal passion for both wine and food. The evolution of Elevation Ten transferred a dream into reality and she is dedicated to developing Elevation Ten into a world class wine and tasting experience.
Rina is also the founding partner of Government Strategies, Inc., where she represents corporate clients before the California Legislature, the Administration and other state entities. She has been a lobbyist for 15 years and prior to that worked for 7 years as a legislative aide. She lives in Clarksburg with her husband Dominic DiMare and son Dominic. She is an avid equestrienne and enjoys many outdoor sports.

Robert Clark, Proprietor
Robert Clark is an avid wine connoisseur and enjoys spending his free time with friends and family visiting local wineries in the region. Growing up along the Sacramento River, Robert has always dreamed of opening a winery that showcases wines from different Northern California appellations, celebrating our region's array of fantastic wines.
As a registered Civil Engineer, Robert along with his brother Don, serves as President of Clark Pacific, a producer of architectural and structural precast concrete for numerous large-scale construction and architectural projects within California. Robert also serves as the President of Operations for this West Sacramento based firm.
Bob and his wife Margot live in Davis and have a weekend home in Calistoga where he spends time with his six children, five of whom have successfully moved on to college.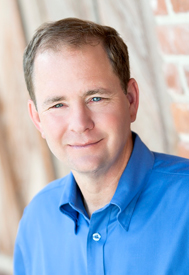 Don Clark, Proprietor
As a long time Clarksburg resident, Don is very committed to his community and is dedicated to doing what he can to make a difference. He is one of the original founders of the Delta Elementary Charter School and currently serves on the school board continually making sure Delta Elementary is preparing the youth of Clarksburg for a successful future.
Don is a registered Civil Engineer and, along with his brother Robert, serves as the President of Business Development for Clark Pacific, a producer of architectural and structural precast concrete for numerous large-scale construction and architectural projects in the Western United States.
Don enjoys spending time with his wife Karen, son James and daughters Laura, Lexie and Sally. Don is very excited to see Elevation Ten come to life and can't wait to share the experience with his friends and family!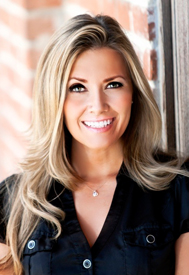 Jenny Sapien, Tasting Room Manager
As Tasting Room Manager, Jenny will be eagerly awaiting your arrival in our tasting room to greet and educate you on our selection of taste bud tempting wines. You can also find her behind the scenes perfecting Elevation Ten's marketing efforts, wine club, customer communication programs and special events.
Spending most of her life in the greater Sacramento Valley, Jenny has over 11 years of business, design and marketing experience, having worked in several industries ranging from new home construction to engineering. She brings her love of wine, people and marketing to Elevation Ten to provide the best possible experience for our customers each and every time they visit.
When she is not busy pouring you a refreshing glass of Chardonnay in our tasting room, you can find Jenny spending time with her family and pursing her love of graphic and interior design.