TOP
SATURDAY MEMBER - VIP FONDUE TICKET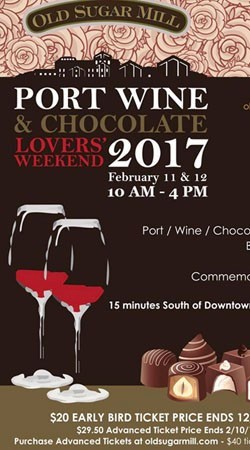 Escape the Crowd - Be A VIP
Join us for a VIP Fondue Tasting from Noon to 3 on Saturday, February 11th!
Enjoy a special VIP flight of wines
Experience a delicious chocolate fondue bar
Escape the crowds in our VIP back lounge
This VIP Fondue tasting is with paid admission to the Port and Chocolate Lover's Weekend. You can purchase tickets to this event HERE!