Scharfen Berger Brownies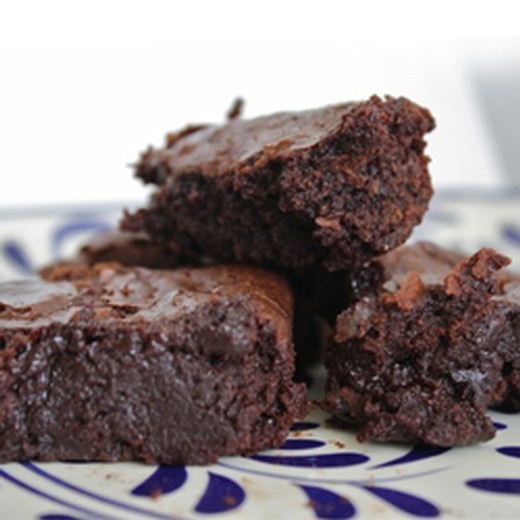 Recipe Date:
January 27, 2017
Measurements:
Imperial (US)
Pairs well with Elevation Ten After Ten
Ingredients
1 cup All purpose flour
1/2 tsp baking soda
1/2 tsp Salt
1 cup Unsalted butter, melted
2 cups Sugar
2 tsps Vanilla extract
4 Large eggs
3/4 cup Scharffen Berger unsweetened cocoa powder
1 cup walnuts
10 ozs Scharffen Berger bittersweet chocolate, chopped
Directions
Adjust an oven rack in the center of the oven. Preheat the oven to 350˚F. Butter a 9 by 13 inch baking pan.
Sift the flour, baking powder, and salt together into a medium bowl.
In the bowl of a stand mixer fitted with the paddle attachment, combine the butter and sugar and beat to combine. Beat in the vanilla, then the eggs, one at a time, scraping down the sides of the bowl after each addition. Add the cocoa and beat gently. In two additions, beat in the flour mixture just until incorporated. Add the nuts and chocolate and stir to combine.
Scrape the batter into the prepared pan and smooth the top. Bake for 40 to 45 minutes, or until the sides have pulled away from the pan and the top is cracked; a toothpick inserted in the center will have moist crumbs attached. Remove from the oven and let cool in the pan on a wire rack/cake cooler. Cut into 24 squares to serve.
Serve with espresso ice cream.