Our Team
---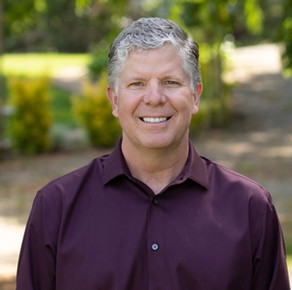 Andy Wallace, Proprietor
Having lived most of his life in Clarksburg, Andy knew that it would be the perfect location to see his dream of opening a winery come to life! Andy's desire to start a winery comes from his vision that wine is part farming, part family and part business, all things he loves.
His love and commitment to the Clarksburg community is evident in his involvement in the many community organizations that he participates in. Andy co-founded the Delta Elementary Charter School, where he still serves on the School Board, and for many years has mentored Clarksburg's youth as a leader in the local Boy Scout Troop and Church Youth Group.
In addition to being involved in his community, Andy also serves as the Co-Owner of Wallace-Kuhl & Associates, a West Sacramento based Geotechnical Engineering and Environmental Consulting firm with offices in California and Nevada. When not hard at work, Andy enjoys spending his free time with his wife Debbie.
---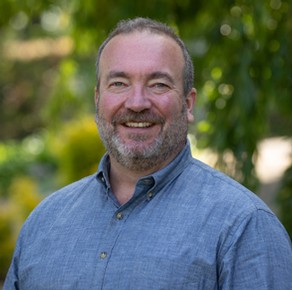 Dominic DiMare, Proprietor
Ever since he was a young child growing up in a partly Italian household Dominic has had a fascination with wine. Being from an agricultural family and having worked for the family company Dominic understands the hard work, patience, care and luck that is necessary to bring a crop to harvest and prepare for sale. In a way, making and selling wine is in his roots and in his blood.
When he is not pursuing his love of wine, you can find Dominic in the halls of the state capitol where he learned to use his legal background to help educate legislators, advocate for the industry and eventually represent more than 16,000 business members before the Legislature and Administration.
It is in the tradition of hard work and love of life and family that Dominic has joined with his wife Rina and the Wallace and Clark families to start Elevation Ten to make great wine and enjoy the camaraderie of friends and family.
---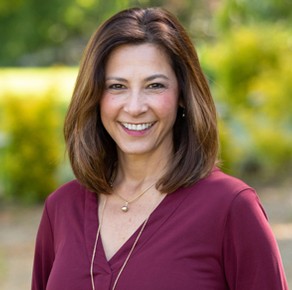 Rina DiMare, Proprietor
In 2015 Rina retired from working in and around the State Capitol as both a legislative Aide and as one of the founding partners of the Government Strategies lobbying firm which was incorporated in 2000. After 25 years, she changed her focus to her young son and continued on her lifelong journey of learning about wine. She has since spent the past ten years working with Elevation Ten's winemaker Marco Cappelli crafting some of the winery's best wines. Rina currently serves on the Board of Director's for the California State Fair and Exposition as the Chair of the Legislative Committee. She is also the past President of the Clarksburg WineGrowers and Vintners Association and Friends of the Clarksburg Library. In addition to working with a number of regional non-profits over the years she loves tennis, boating, skiing and anything involving horses. She lives in Clarksburg with her husband Dominic and son Dominic.
---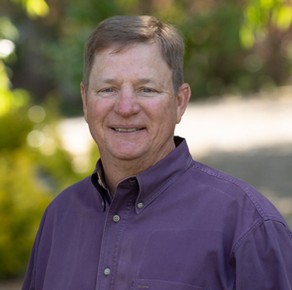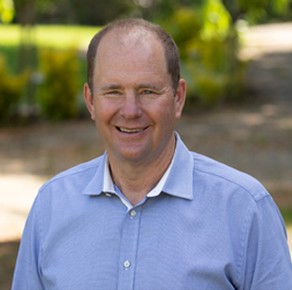 Robert & Don Clark, Proprietors
Don and Bob Clark are second generation co-owners and co-CEOs of Clark Pacific, a regionally based design-build manufacturing and construction firm. Clark Pacific employs over 1500 employees in its three manufacturing facilities throughout California and in its headquarters located in West Sacramento. The company's notable recent projects include; Stanford Escondido Graduate Housing, the 49ers (Levi's) Stadium, the new Apple office headquarters, the new King's (GoldenOne) Arena and Sawyer Hotel, CSUS Parking Structure 5 and the Golden State Warriors Stadium (Chase Arena) in San Francisco.
In 2013, Don and Bob created the Clark Pacific Foundation, committing 5% of Clark Pacific's profits to the Foundation, dedicated to serving the youth of Yolo County. The Foundation has supported community programs, including; Yolo Delivers Hope, The Center for Land Based Learning, Yolo Crisis Nursery, an N-95 mask donations to UC Davis Health and Woodland Dignity Health and many other organizations supporting theatre and STEM youth programs. Every year, the employees of Clark Pacific and the Foundation support the Collings Teen Center Holiday Party, providing monetary support and 100+ bike donations for the event.
They are committed to doing business in Yolo County and investing in its future. Elevation Ten winery in Clarksburg, and The Maples Event Center and Sugarland Horse Park in Woodland are all headquartered in Yolo County and bring in visitors from all over the western region.
Not only is community well-being a top priority for Bob and Don but also sustainable business practices; prefabrication is a more efficient and sustainable construction method by reducing traffic, construction waste and site impacts. Clark Pacific received the 2018 Sacramento Region Sustainable Business Award and was the 2018 winner for Outstand Industrial Sustainable Stormwater BMP Project for the Adelanto facility and over 40% of Clark Pacific's energy needs are met by the solar farm in Woodland, CA. Clark Pacific is the first concrete prefabricator to produce an EPD for concrete parking products and significantly invests in R&D for reduced carbon and environmentally friendly building materials.
Don Clark is a graduate of the civil engineering program at Stanford University. He lives in Clarksburg, CA with his wife Karen. He has four children: three daughters in college and graduate school and his youngest, a son, will start college next year.
Besides his many business endeavors, Don is committed to local education and in 2007, as a founding board member, helped launch the successful Delta Elementary Charter School in Clarksburg and in 2015 launched Lighthouse Charter School in West Sacramento. He is also a long-time active board member of the Construction Employers Association and a member of the West Sacramento Rotary Club. Additionally, he sits on the board of Greater Sacramento.
Bob Clark is a graduate of the civil engineering program at San Jose State University. Bob lives in El Macero, CA with his wife, Margot with whom he has raised six children, all now grown.
Bob has been active in many boards and business endeavors and is the past president of the PCI West precast/prestressed concrete association. He was chairman of the American Heart Association fundraising arm for the 2016 Heart Walk in the Sacramento region and continues to vigorously fundraise for the Association through various charity events.
Robert's hobbies:
Spending time with my grown kids (soon to be a grandfather for the first time this July)
Golfing.
Wine tasting.
Don's hobbies:
Spending time with his family.
Boating on the delta.
Climbing mountains. Has done most of the 14ers in Colorado.
---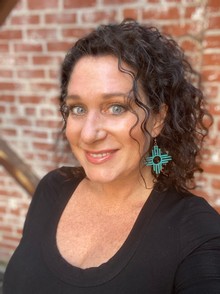 Elena Thrower, Director of Business and Hospitality
Elena grew up in Santa Fe, New Mexico, where her family was in the food and wine business. She has a love for how food and wine can bring people together, tell a story, and create experiences. Elena thrives on being part of creating those experiences and memories.
She began her career working with start-up companies in the Bay Area and achieved a Bachelor's in Communication and a Master's in Business before moving to Sacramento and starting a family. Elena has two children and worked as a consultant and with community organizations before deciding that the wine industry was where she felt at home and where she wanted her career. She looks forward to creating exemplary hospitality and experiences while sharing our award winning wines.
Elena makes our wine club members and customers feel like part of the family and never lets someone come into the tasting room without greeting them. When she is not in the tasting room Elena is working behind the scene Elevation Ten's wine club, our communication programs special events and business needs.
Elena brings her love of wine, food, people, and community to Elevation Ten. When you join our wine club, you join our family, come see us today.