Our Story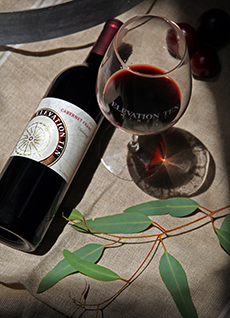 Cross over the iconic Freeport Bridge, the historical visual over the Sacramento River in the heart of the Delta and make a left, then straight on the river road until you see the majestic brick building in the horizon. It's easy to navigate your way to Elevation Ten, our boutique winery inside Clarksburg's historic Old Sugar Mill, where friends and family come to gather over a great glass of wine and a beautiful setting.
Just 15 minutes from Downtown Sacramento, our little town of Clarksburg, in Yolo County invites you away from the city life and into a thriving agricultural community ready to welcome you home; even if just for an afternoon. Our three founding families - the Clark, DiMare and Wallace families - have come together with winemaker Marco Cappelli to cultivate our artisanal and approachable wines. With a bottle that equally belongs on the porch on a Tuesday as it does for a toast at a celebration, Elevation Ten wines are made to enjoy paired with close friends, great times, and lifelong memories.
Our name is a little nod to our roots in Clarksburg, which is located ten feet above sea level. We love life in our pastoral town, but every now and again we'll catch a bit of wanderlust as we venture to other California elevations to find a new varietal or an exciting new vineyard from places such as Napa Valley, Alexander Valley in Sonoma, to bottle up and bring home to the Elevation Ten collection. We're known for proprietary blends including our Proprietor's red blend and Proprietor's vin Blanc, but also the finest small blocks of Cabernet Franc and Fiano from Clarksburg.....