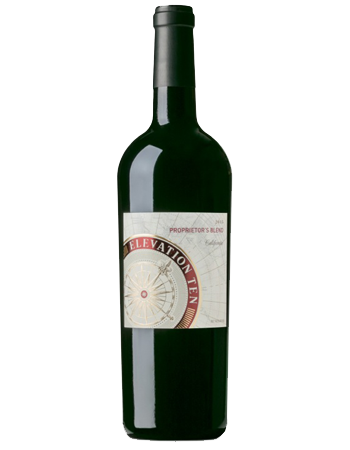 2019 Proprietor's Blend
The palate is polished and muscular with good acid structure, firm ripe tannins and flavors of red currant and plum with notes of toasty vanilla. This is a big and vibrant wine that will pair beautifully with lamb and other gamy meats, as well as complex savory dishes like porcini soup, woodsy mushroom pasta, chicken fricassee and smoked brisket.
It may be our most age-able Proprietor's Blend yet. Hurry and get yours today,
Our flagship red wine, Proprietor's Blend plays homage to the classic wines of the Bordeaux region of France, and while the varietal composition changes from year to year, it is always a blend of two or more of the traditional Bordelais varieties. Blending these distinctly different components has produced a wine with remarkable balance, structure, and intensity.
While delicious now with grilled rib-eye steak, braised short ribs, and rosemary-rubbed lamb chops, our Proprietors Blend will surely gain even more richness and breadth with another 3-5 years cellaring.