Creamy Mustard and Tarragon Chicken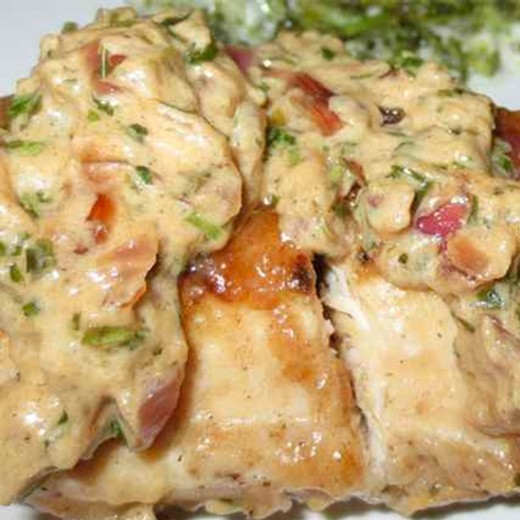 Recipe Date:
January 30, 2017
Measurements:
Imperial (US)
Pairs well with Elevation Ten Chardonnay.
Ingredients
1/3 cup All-purpose flour
Salt and pepper to taste
1 tbsp CaliVirgin Olive Oil
1 tbsp Butter
4 Skinless, boneless chicken breast halves
1/4 cup Finely chopped red onion
1/2 cup Low-sodium chicken broth
1/2 cup Elevation Ten Chardonnay
1 tbsp Dijon Mustard
2 tbsps Sour cream
1 tbsp Chopped fresh tarragon
Directions
Place the flour in a shallow dish and season lightly with salt and pepper. Heat the olive oil and butter in a large skillet over medium-high heat. Season the chicken breasts with salt and pepper and dredge each in the flour.
Cook the chicken in the hot oil and butter until golden, about 3 minutes. Flip chicken and brown on the other side, 3 additional minutes. Remove chicken from skillet and tent with foil.
Reduce heat to medium. Stir the red onion into the oil and butter that remains in the skillet. Cook until softened, 2 to 3 minutes. Pour the chicken broth into the pan, and simmer while scraping the browned bits of food off of the bottom of the pan with a wooden spoon. Pour in the wine and bring back to a simmer. Cook the sauce until reduced by half, about 3 minutes. Return chicken to the pan along with any juices that have accumulated. Simmer chicken in the sauce until it is cooked through and no longer pink in the center, 3 to 4 minutes. Transfer chicken to a warmed platter.
Whisk the mustard and sour cream into the sauce; stir in the tarragon. Spoon sauce over chicken to serve.