Leek and Cabernet Franc Marinated Flank Steak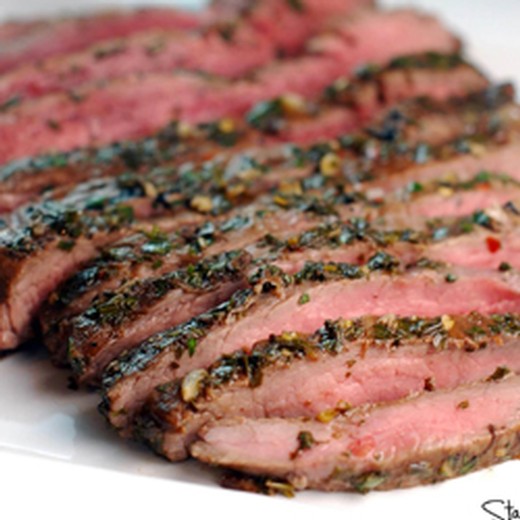 Recipe Date:
August 1, 2018
Measurements:
Imperial (US)
Ingredients
1 1/2 lbs Flank steak
2 tbsps CaliVirgin Extra Virgin Olive Oil
1/4 cup 2015 Cabernet Franc
2 Leek bulbs, trimmed and finely chopped
1/4 tsp Freshly ground pepper
1 tsp Salt
1 tsp Montreal Steak Seasoning
Directions
In a large, heavy self-sealing plastic bag, combine the oil, Cabernet Franc, leeks, salt and pepper. Add the flank steak. Close the bag and refrigerate for at least 2 hours, or as long as overnight, turning the bag several times.
Heat a gas barbecue to medium-high, or prepare a medium-hot fire in a charcoal barbeque. Shake off the excess marinade from the steak and grill for 5 to 7 minutes on each side for medium-rare. Transfer to a carving board and let rest for 10 minutes before cutting into thin diagonal slices.
Inspired By: Christine Hanna