TOP
Events At Elevation Ten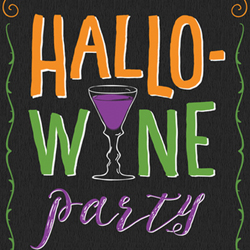 OCTOBER HALLO-WINE CLUB EVENT
Can you say Hallo-wine? We love Halloween at Elevation Ten and we are excited to have a fun-filled Halloween pick-up party in our tasting room. Our staff will be dressed up in costume, and we encourage all of our members to dress up as well. This wine club event will be from 11am to 4pm, and will feature wine tasting and live music on our back patio.
A delicious hot lunch entre will be available for purchase for $15 per person. Lunch will be served between Noon and 3pm. Tickets can be purchased online on the link below, and must be purchased no later than Friday October 20th. Click links below to see menu!
Purchase Lunch Tickets for Saturday, Oct 28th>>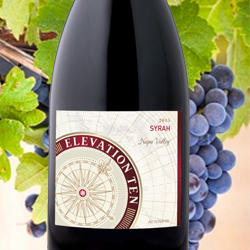 SYRAH RELEASE EVENT
Club Members, join us on November 5th for the release of our 2015 Napa Valley Syrah! This future award-winner is sure to be a crowd favorite! Club members RSVP on the link below to participate in the small bite pairing we will be doing with this new release!
This is a FREE event! Wine club members RSVP below to participate in the small bite pairing!
Date: November 5th, Noon to 3pm

LIBRARY WINE EVENT
Club Members, join us on Saturday, November 18th for our 2nd Annual Library Wine Event! We have opened up our wine cellar to share some of our favorite wines from the past! These award winning wines are limited in quantity so be sure to come out and get them while they last.
In addition, from noon to 3pm we will have a locally sourced cheese and charcuterie spread for wine club members to enjoy. Please RSVP By November 14th so we know how many people to expect, just click the link below to reserve your spot online. This is a FREE event!
Date: November 18th, Noon to 3pm

HOLIDAY SHOPPING WEEKEND
Save the date for a fun filled holiday shopping weekend at the Old Sugar Mill November 24th-26th from 11am to 5pm. The Sugar Mill and all 13 wineries will be alive with festivities, live music, holiday shopping and of course wine!
Join Elevation Ten for some hot mulled wine, cookies, and lots of great ideas for gifts for your friends and family! There is word that the GRINCH will be showing up as well! Mark your calendars and plan on visiting us!
Date: November 24-26, 11am - 5:00 pm