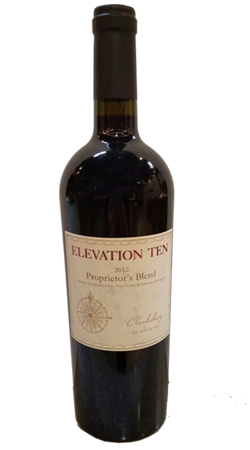 2012 Proprietor's Blend
This powerful wine is dark, deep and layered, with plum, cassis, black olive, vanilla and Indian Spice aromas. The mouth-feel is muscular, complex and expansive, with dark chocolate and black cherry flavors, ripe tannins and good acid structure.
Gold Medal Winner at Best of Class of Region at the 2015 California Sate Fair!