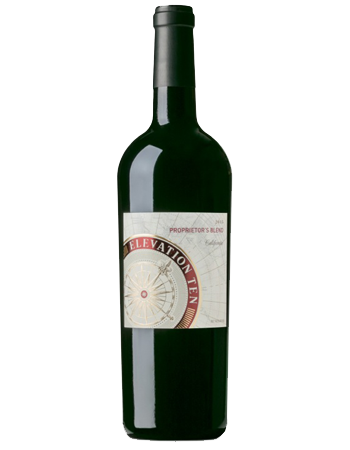 2018 Proprietor's Blend
Our 2018 Proprietor's Blend is a bigger and richer blend than our past vintages. It is broad and structured on the palate, with notes of black cherry, blueberry and cassis. It is a blend from three of our favorite vineyards, comprised of 50% Alexander Valley Cabernet Sauvignon, 25% Clarksburg Cabernet Franc and 25% Fair Play Malbec.
It may be our most age-able Proprietor's Blend yet. Hurry and get yours today,
Our flagship red wine, Proprietor's Blend plays homage to the classic wines of the Bordeaux region of France, and while the varietal composition changes from year to year, it is always a blend of two or more of the traditional Bordelais varieties. Blending these distinctly different components has produced a wine with remarkable balance, structure, and intensity.
While delicious now with grilled rib-eye steak, braised short ribs, and rosemary-rubbed lamb chops, our Proprietors Blend will surely gain even more richness and breadth with another 3-5 years cellaring.