TOP
Black Muscat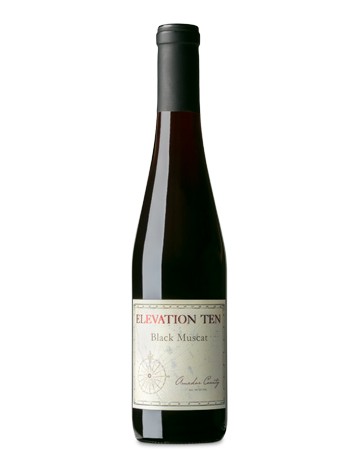 Limited Time Savings on Black Muscat - 25% off 2 or more bottles and 50% off 7 or more bottles
- Take adavantage of a limited time savings on our Black Muscat. One of the rarest grapes in California, this Black Muscat boasts flavorful notes of lychee, guava, and plum. This dessert wine pairs wonderfully with cheeses, especially goat cheese or Gorgonzola; with desserts containing red fruits; with dark chocolate and with creamy desserts and cheesecake. Black Muscat poured onto vanilla ice cream is an effortless favorite. One of the rarest grapes in California boasts rich deep fruit lychee, guava, and plum notes.

- Retail Price: $31.00 | Special Pricing: 25% off 2 or more, $23.25 a bottle | 50% off 7 or more, $15.50 a bottle

- This TEN to TEN offer starts at 10 am on Thursday, February 14th and will end at 10 am on Saturday, February 16th.

- If you would like to pick this wine up at our Clarksburg tasting room, please select "Pickup at Winery" under the
 "Shipping Information" section at checkout and we will hold your order for you.

- Discount not to be combined with wine club discounts. This is our best price!
*Wine Club members be sure to log in to your account to receive your wine club discounts on this order!