TOP
North Coast Blanc de Blanc Sparkling Wine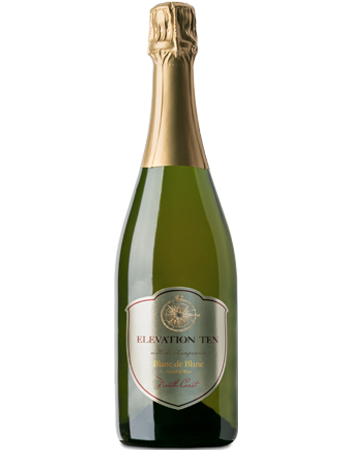 This bubbly is comprised of 100% Chardonnay, with notes of sweet apple and pear with a twist of citrus. Smooth fine bubbles help round out the fruit and acidity. The wine finishes long on the tongue bringing lasting fruit with a touch of lime that keeps you coming back for more.
Varietal – 100% Chardonnay
Appellation – North Coast
Alcohol – 13.4%
Dose – 1.05% Chardonnay
Tirage Date – May 2017
Product Reviews
Edward Lane
(Jun 3, 2019 at 6:13 AM)
My wife and I both love to share.
Andrew K
(Mar 31, 2020 at 10:18 PM)
By far one of the best bottles I've had. I will continue to drink it with my lady until it's no longer available.
Cheryl McCarthy
(May 10, 2020 at 9:20 AM)
Drinking this on this beautiful Mother's Day morning. Love this wine and cannot wait to renew our order for our daughter's NEW wedding date March 2021. There will be so much to toast to then. Be safe everyone. Thanks for being there. Wishing you all the best!