TOP
Cooking Demonstration with Jeremy White - Non-Member Ticket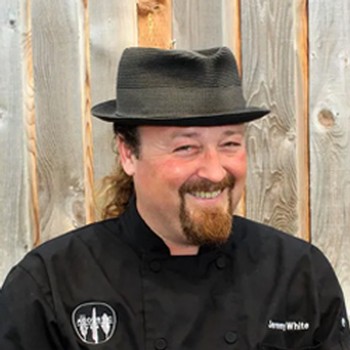 Please note this ticket pricing is for NON-WINE CLUB members only.
Join us for a unique culinary experience with Jeremy White, owner and head chef of Acoustic Events. Jeremy is a chef and first level sommelier with over 20 years of experience in the food and wine industry. Jeremy will be providing us with an interactive ravioli cooking demonstration on our beautiful garden patio.
Guests will learn several styles of ravioli making and different cooking methods that are easy for those new to cooking. Attendees will get to participate in the cooking process and enjoy samples of ravioli paired with Elevation Ten wines, including our 2017 Fiano, 2018 Rosé, 2016 Garnacha and 2016 Cabernet Franc. In addition, guests will be able to take home a mini bottle of CaliVirgin Olive Oil and a recipe card to make ravioli at home!
Date: Sunday, June 23rd
Time: 12pm-3pm
Location: Elevation Ten Garden Patio
Ticket Price: $70.00 Non-Member