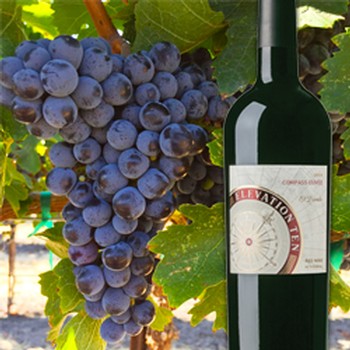 Harvest Celebration Event - Compass Club
Our Harvest Celebration Event will take place on Sunday, October 28th from Noon to 3pm. Tickets to this exclusive event are $30 for Compass Club members, however if you upgrade to our Navigator's club you will receive TWO complimentary tickets to this event! Contact us at jloges@elevationten.com to upgrade and receive your complimentary tickets.
Tickets will include:
- Live performance by California Country Duo - Amador Sons
- Enjoy a harvest barbeque prepared by Chef Steve Gibanov from American River Provisions
- ​Menu To Include: House smoked beef brisket with heirloom tomato jam, served with slow cooked chipotle baked beans, seasonal fall salad and crusty garlic bread.
- Complimentary glass of wine (from select wine club release varietals)
- Barrel tasting of our 2017 Alexander Valley Cabernet Sauvignon
- Be the first to sample our new 2016 Malbec
- Be sure to shine up your favorite boots for our first "Cowboy Boot Contest" and enter to win Elevation Ten merchandise and prizes!
This event is limited to the first 100 people, tickets to this event must be purchased by October 24th or sooner to guarantee your spot.
*Please note that outside food is not permitted at this event, and due to health concerns regarding food service, we kindly ask that you leave dogs at home for this event.