TOP
International Wine Pairing Event- June 23rd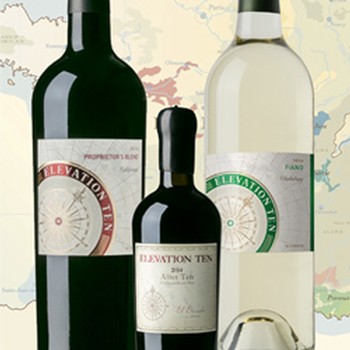 Seating Limited Get Your Tickets Soon!
Our Co-Winemaker Jorden Mingle will host an educational comparison of old-world wines and new-world wines, in this unique side-by-side tasting format. Enjoy a seated, guided comparison of 8 wines, from Elevation Ten, Spain, Italy, France and Portugal, each paired with an artisan cheese. Event ticket includes: tasting of 8 wines with artisanal cheese pairing, a complimentary glass of your choice, and a special parting gift. Seating is limited to 20 guests, get your tickets before they sell out.
Date: Saturday, June 23rd from 11am -1:30pm, Elevation Ten Tasting Room
Price: $50 Non-Member | Compass Club $42.50 | Navigator's Club $40.00
Members, login to see club-only pricing at check out.
Product Reviews
Karen
(May 31, 2018 at 7:25 PM)
What a fun event! We learned a lot and it was so much fun to compare the wines from other countries.