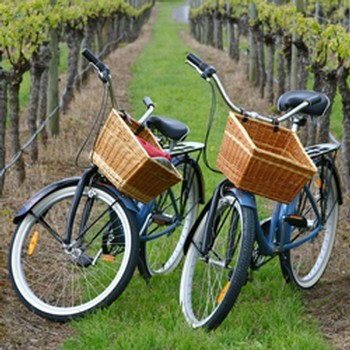 Pedal with the Proprietors - Member Ticket
Please note this ticket pricing is for wine club members only.
Bring out your bike and join Elevation Ten Winery Owner's Dominic DiMare and Andy Wallace on Sunday, April 26th on a bike tour around the beautiful vineyards of the Clarksburg Appellation. Start your journey at the Elevation Ten Winery located at the Old Sugar Mill, with a morning welcome reception including pastries and refreshments. Enjoy a 7-10 mile guided bicycle excursion through scenic Clarksburg, including a vineyard visit and sampling with one of our local growers. Culminate your journey on our relaxing back patio with a catered lunch and glass of wine.
Date: Sunday, April 26th
Time: 10am-2pm
What to Bring: Tennis shoes, bicycle helmet, and water bottle