TOP
Valentine's Bundle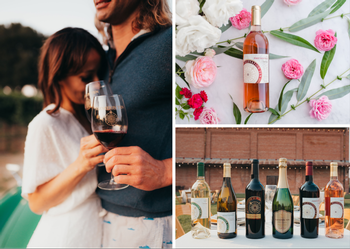 North Coast Blanc de Blanc Sparkling Wine has subtle aromas of strawberry, peach and apricots. With complex notes of cream and toasty yeast, gentle effervescence, and a wonderfully bracing acidity that begs for oysters, caviar, hard cheeses and a good party.
2019 Pinot Noir Rosé is clean and refreshing with aromas of raspberry, peach, and blood orange. The crisp, vibrant acidity enhances the tantalizing tropical and citrus flavors. The perfect balance of this wine makes it a food pairing master!

2016 Alexander Reserve Valley Cabernet Sauvignon this inaugural release has remarkable balance and structure and is brimming with aromas of cassis, black cherry, violets, boysenberry jam, cacao and vanilla. The palate is muscular and seamless with ripe, silky tannins and flavors of dark chocolate, maraschino cherry, cinnamon and toasted almond.